BPSQ 3,300 L
| | |
| --- | --- |
| Capacity | 3300 Litres |
| Height | 1500mm |
| Inlet Height | 1400mm |
| Width | 1830mm |
Description
3,300L Round Water Tank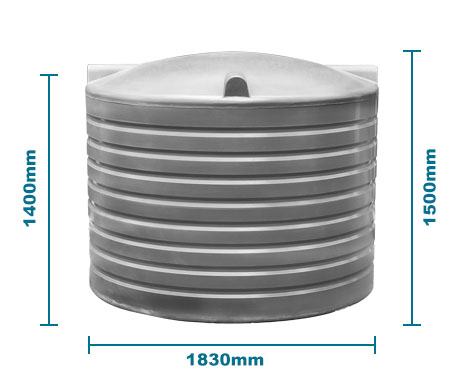 | | |
| --- | --- |
| Capacity | 3,300 Litres |
| Height | 1500mm |
| Inlet Height | 1400mm |
| Width | 1830mm |
Tank Features
20 Year Fix or Replace Warranty
Quick turnaround
Fittings supplied with all tanks
All standard Colorbond colours
UV protection
Tank Benefits
Pure drinking water – chemical, toxin, algae and mould free
Environmental considerations
Economical water storage
Rainwater does not contain contaminants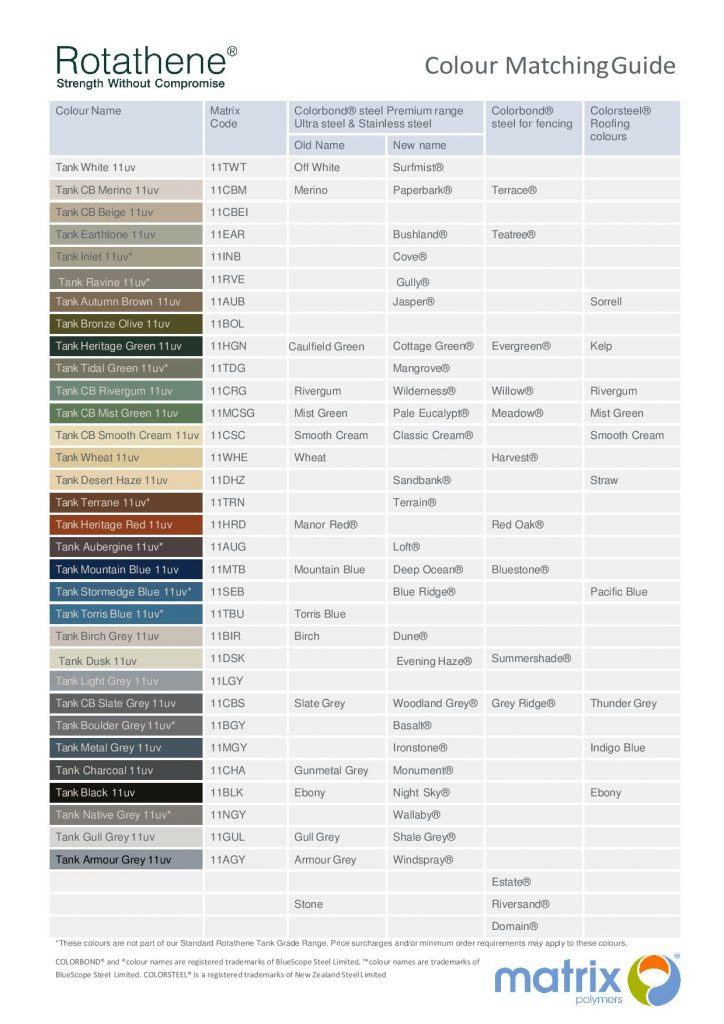 Terms & Conditions
Basix Plastix provides a 20-year conditional warranty on their range of polyethylene rainwater tanks.
This warranty is limited to any product faults related to workmanship or faulty material during manufacture.
Please note the following in respect to your warranty.
Basix Plastix reserves the right after viewing to fix or repair products.
The warranty is only applicable to original purchaser and is not transferable.
We will not accept any liability for any consequential losses including damage to property or loss of profits.
Slight colour fading may occur over a prolonged period and is not subject to any warranty claim.
Warranty will be void if any materials other than water is stored in tanks.
Basix Plastix will not warrant any damage caused by incorrect installation or rough handling
Please ensure supporting base is larger than tank diameter, level, compacted, and free of any sharp protruding objects. All tank fittings supplied by Basix Plastix such as strainer and overflows are warranted for 12 months only.
Damage caused to unsecured tanks will void warranty. To validate your warranty please keep your purchase receipt
for verification and all faults must be reported to place of purchase within 7 days.
Delivery Map
Delivery Areas: Hunter Region, Newcastle to Forster, Newcastle to Muswellbrook, Newcastle to Gosford. Contact Basix Plastix if outside areas.
Additional information
| | |
| --- | --- |
| Colour | Tank Armour Grey 11uv, Tank Aubergine 11uv, Tank Autumn Brown 11uv, Tank Birch Grey 11uv, Tank Black 11uv, Tank Bounder Grey 11uv, Tank Bronze Olive 11uv, Tank CB Beige 11uv, Tank CB Merino 11uv, Tank CB Mist Green 11uv, Tank CB Rivergum 11uv, Tank CB Slate Grey 11uv, Tank CB Smooth Cream, Tank Charcoal 11uv, Tank Desert Haze 11uv, Tank Dusk 11uv, Tank Earthtone 11uv, Tank Gull Grey 11uv, Tank Heritage Red 11uv, Tank Herritage Green 11uv, Tank Inlet 11uv, Tank Light Grey 11uv, Tank Metal Grey 11uv, Tank Mountain Blue 11uv, Tank Native Grey 11uv, Tank Ravine 11uv, Tank Stormedge Blue 11uv, Tank Terrane 11uv, Tank Tidal Green 11uv, Tank Torris Blue 11uv, Tank Wheat 11uv, Tank White 11uv |