Basix Plastix Rain Water Tanks
"Your Local Water Tank Specialists"
Basix Plastix provide a range of environmental systems that help to save money. We deliver high quality rainwater tanks across the Hunter Valley. In addition to selling water tanks we also provide waste water systems, plunge pools, pumps and other accessories.
Enjoy the pleasures of pure and great tasting water. Basix Plastix rain water tanks allow you to control your water supply. Furthermore our tanks are manufactured in-house locally. Our tanks are local council approved and additionally include our 20 year warranty. In other words, if you require a high-quality tank that saves you money on your water bill. Contact the Tank Man today.

"The team at Basix Plastix had a great range of products to help my family cut down on our water bill."

Martin J
"Highly recommend this company for stormwater tanks and pumps. Jim is friendly, helpful and professional. Communication both pre and after sale was excellent. Wouldn't go anywhere else. Thanks Jim."
Why Choose Basix Plastix?
well its simple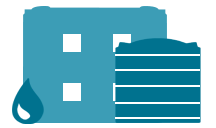 Large Range of Products
We offer a variety of slimline, round, under-deck & concrete tanks. Our range can meet any constraints & colour pallets.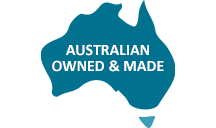 Manufactured in Australia
Our water tanks are manufactured in-house. It is because of this that we strive to offer tanks with exceptional quality.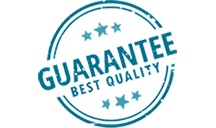 Backed by Our Warranty
Basix Plastix provides a 20-year warranty. This includes all polyethylene rainwater tanks. For more info click below.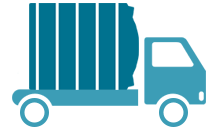 Fast & Affordable Deliveries
We offer a fast & affordable delivery service across Maitland and the Hunter Valley. Check out our map below for more information.
News
Keep up to date with the latest news and promotions from Basix Plastix
Deon
Basix Plastix is proud to introduce our new slimline water tank, the BPS 2000L. Like our other range of tanks the BPS 2000L is built with the same quality standards and is backed by our 20 year conditional warranty. The BPS 2000L is great for any home with limited space and with its sleek modern design will look great beside any house. We make sure of this by making the BPS2000L available in all our great long lasting UV resistant colours from matrix polymers. [...]
Deon
Basix Plastix's site has been refreshed for 2019. Updates added to the site include a major design overhaul, a new product page with our range of water tanks and much more. Check out our news page to stay up to date [...]
Recent studies run by Climate Council state that in [...]
Before purchasing a tank it is essential that you [...]
Visit our Beresfield office at 219 New England Hwy, Beresfield 2320 to learn
more about a great range of enviromental systems.